Capturing the spirit of a New Orleans jazz hall
– Robert Johnson, CNN
"I could feel the spirit of all the music that passed through there," photographer and musician
Danny Clinch
said of the first time he entered the Preservation Hall in New Orleans. "I immediately started taking photographs." And he hasn't stopped since 2005.
"Everywhere I pointed the camera, there was a photograph waiting there," said Clinch of the celebrated jazz performance hall.
The Preservation Hall is a worn-in music venue on St. Peter Street in the heart of the New Orleans' French Quarter. Allan and Sandra Jaffe started the Hall, a former art gallery, in 1961 simply as a place for musicians to gather.
Decades later, people spend hours in a line that snakes out onto the street for a seat or a spot on the floor in the 600-square-foot venue that holds about 65 people.
"There's not really a bad seat. There's definitely good seats where you're sitting in the lap of these people," Clinch said of the intimate venue. There is no alcohol or food; patrons come just to hear the music.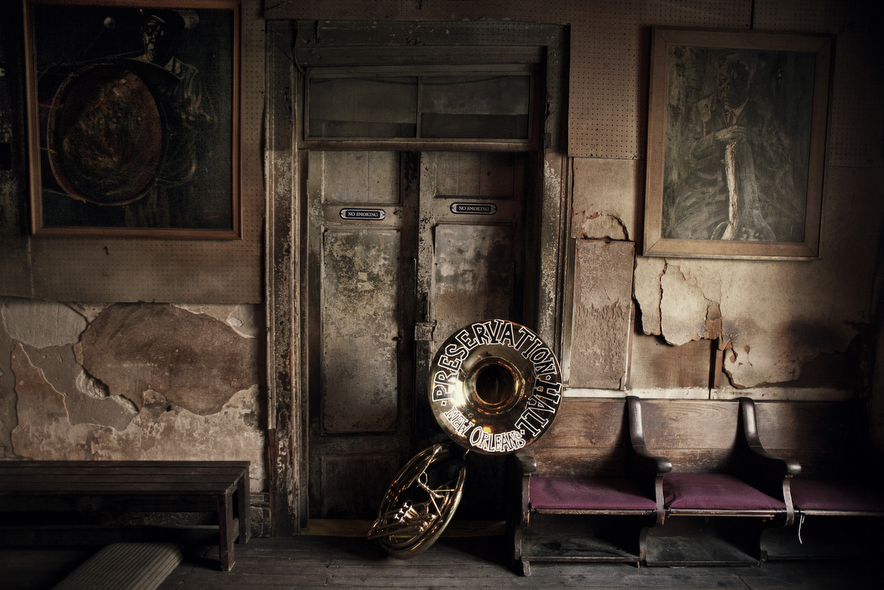 Dozens of musicians have rotated in and out of the Preservation Hall Jazz Band over the years.
"The band has traveled worldwide spreading their mission to nurture and perpetuate the art form of New Orleans Jazz. Whether performing at Carnegie Hall or Lincoln Center, for British Royalty or the King of Thailand, this music embodies a joyful, timeless spirit,"
according to its website
.
Clinch met Allan and Sandra's son Ben Jaffe in 2005 at a Radio City Music Hall benefit for musicians displaced by Hurricane Katrina.
Clinch and Jaffe, the band's creative director and tuba player, became close friends. Jaffe invited Clinch to show his work at the hall during the
2012 New Orleans Jazz Festival
.
Much like the improvisations of the jazz that fills the Hall, Clinch captured the spirit of the hall using a variety of formats and film, ranging from Leica, Hasselblad and Polaroid to 8×10, Tintype and digital.
"I'm not sure there is another place in the world that you can see this music in such an amazing setting," Clinch remembers telling a patron who was visiting from England.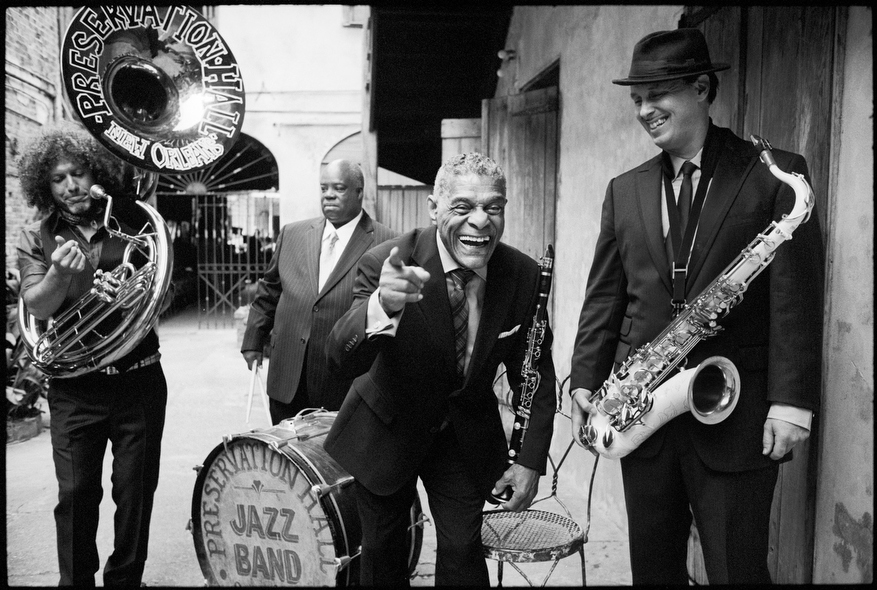 "The whole thing is about the spirit of Preservation Hall. If you go there, the place has so much history and character. The vibe is so thick, even as an empty space, you can feel so much spirit."
The
Silver and Brass exhibit
opens there at midnight May 4 and runs through May 11
. Clinch's group,
The Tangiers Blues Band
, will play at the opening.